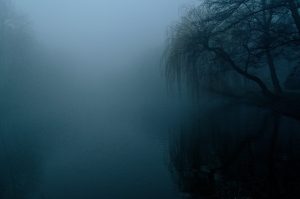 Image by Krzysztof_War from Pixabay
What changes can occur in just a few short days. I'm sure that for most of us, our visions of how the week would unfold, were different than the reality that emerged.  For me, my vision of an intense week of musical theatre rehearsals followed by two productions on the weekend was halted the moment this announcement was made on the news, "mass gatherings of 250 or more people are banned in BC". Pulling my car over to the side of the road, I paused and then immediately contacted my co-director followed by the vice-principal, then the principal. A flurry of discussions and e-mails ensued, culminating with a lengthy e-mail to all of our hardworking students and families headlined, "IMPORTANT NEWS ABOUT THE MUSICAL-PLEASE READ ASAP". As you may imagine, the emotions ranged from a mix of understanding, some relief (for those who had grandparents attending), and deep sadness. So now, rather than sitting in a dark theatre, I am at home writing my blog post and thinking about what may ensue over the next month.
You may be wondering how this all connects to digital literacy, and, as I'm sure the anticipation is killing you, I will tell you.
Given what is happening around the world right now as a result of the COVID 19 virus, the potential for K-12 students to resume learning after Spring Break in a new manner is plausible. And, this is where digital literacies come into play as those who have developed certain digital skills, may find the transition to a new type of learning easier than those who have not. This includes both teachers and students alike.
According to Tim Winklemans, executive directory at the BC Ministry of Education, The Digital Literacy Framework was developed about 10 years ago in response to a promise made by Christy Clark to ensure that every student was digitally literate at a young age.  As there was no set definition at the time for digital literacies, this allowed for the creation of a unified definition that included multiple aspects; from the ethical to coding. The framework was developed using the ISTE national standards as its basis, with a couple of changes. Interestingly, the ISTE national standards has been updated recently (2016). This would then lead me to assume that the BC Digital literacy framework we have in place is based on an outdated model that is being phased out.  It is also interesting that the ISTE standards also include standards for educators, coaches and education leaders.
The following video, connected to digital literacy made some important connections to essential elements of digital literacy: cognitive, constructive, communicative, civic, critical, creative, confident and cultural. Within the Digital literacy framework, the following two components are not explicitly included; confident and cultural.
Students, and teachers who do not feel confident when using technology, will struggle with building their skills and trying new types of technology. It may make sections like, "e. Learning About And With Digital Technologies" (BC's Digital Literacy framework) harder for students to experience success with.
The missing cultural component was also mentioned by Tim Winklemans as he noted that the framework doesn't pay enough attention to world-views, indigenous populations and inclusion.
Although the framework contains material that is still relevant and may still be useful for teachers, the framework is in desperate need of a revision.
While the future is uncertain and the fog may be thick, that new learning will occur as we travel through is certain. Once on the other side, we will be able to more fully assess what this learning was, and we may, as a result make changes in our teaching that may create a shift in our current educational system.
One certainty within my future is the project that my group and I are currently working on. I am excited to see how this project unfolds as we will have an opportunity to try out and gain new expertise with a variety of digital tools in the process. I am also excited about the potential future uses of this project especially as we have had many conversations about ways to create cross-curricular learning within our program. And, yes, in case you didn't pick up on it already, I am very excited about our project!
After this week's discussions around digital literacy, I think that one component to consider more deeply as part of this project would be the "confidence" component. How do we specifically build and/or scaffold students' learning connected to technology so that they build confidence in connection to the tools they are using for this project while simultaneously strengthening their overall feelings about their own digital competencies?
The project framework is a 'How to' Video Project.  In the overview below, core competencies are in black and the specific core competencies are in orange. The BC digital Literacy framework headings are in blue. We will be creating the teacher-centered portion of the project.
Please feel free to ask questions and/or give feedback on it.